Order Online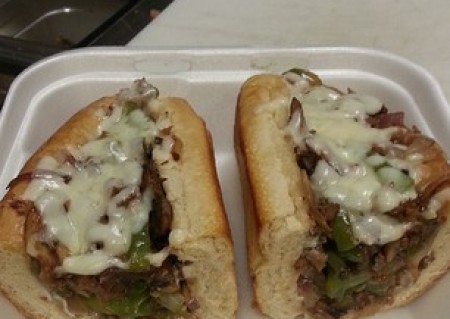 0 customers Philly Cheese Steak Sandwich! Leave a review to let us know what you think.
You may also like
See those other items from Sandwiches.
---
Mayo, grilled onions, mushrooms, bell peppers, steak, mozzarella cheese, cheddar cheese, and jalapenos.

Mustard, pickles, and pastrami.

Breaded chicken patty, marinara sauce, parmesan and mozzarella cheese.